Reasons to Study in USA
USA is considered to be the most preferred study destination globally as it is home to some top universities of the world with highest rankings. Following are some of the reasons why student should go and study in USA from Pakistan.
Being committed to excellence and having top universities in the world, USA provides quality education to students with state of the art teaching and learning techniques.
Being one of the most popular study destination, people belonging to different cultures and ethnicities come here for studies which make it a multi cultural country where one can adjust in the environment quite easily.
Universities in USA offer numerous courses in all study disciplines.
The courses are very flexible and fit to each student's needs.
Having some of the top universities in the world, USA is an ideal place for students who are interested in academic research.
Research students in USA have the opportunity to work full time and earn while being a student but only for MS and PHD programs.
Universities in USA offer valuable scholarships and financial support to international student enrolled in their study programs.
International students in the US are allowed to work part-time, 20 hours a week but only after the completion of the first semester with a valid work permit.
Student Visa for USA for Pakistani students
Students all across the globe consider the USA as the most preferred study destination because of the high-quality education standard and teaching methodologies. The country is home to some of the top ranking universities worldwide. Individuals intending to study in USA consultants in Karachi need to obtain a valid student visa for USA also known as F1 Visa.
F1 Student Visa
The United States F-1 visa is basically a non-immigrant student visa. Students living outside USA intending to study in USA to continue their education at the following levels of study are required to obtain F1 visa.
Elementary School
High School
Undergraduate
Postgraduate
Vocational Training
English Language Training etc.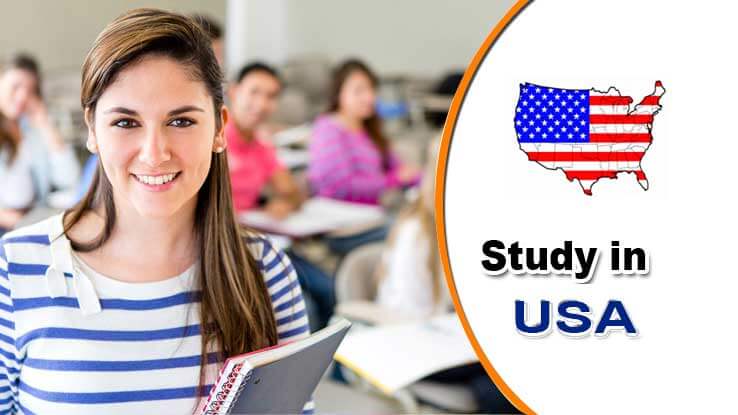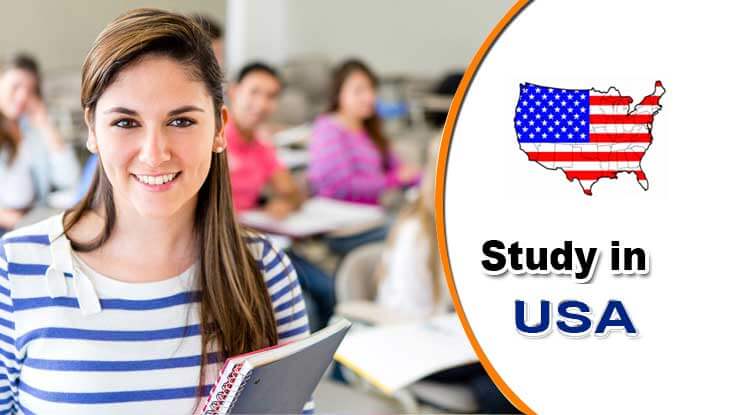 Under this visa, students are allowed to study in USA and stay there throughout the duration of their study program. In order to obtain the F1 visa, it is essential for the prospective student to have an offer of acceptance from an approved institute/ university in USA. Once the acceptance is received, the student is issued with a form I-20 by the university in USA through which the students' details are added in the SEVIS data base along with an individual ID number that is allocated to them.
Under F1 visa, students are allowed to enter USA 30 days prior to the commencement date of their study program and are allowed to stay in USA throughout the duration of their course and 60 days after graduation.
Work rights for International students in USA:
International students studying in USA are allowed to work part time for up to 20 hours a week while the course is in session and for unlimited hours during gazette holidays.
Benefits of this Visa:
Stay in USA for the duration of the course.
Study at a recognized institute/ university in USA
Work part-time
How can AINiT help you obtain student visa for USA?
At AINiT, our team of professional educational consultants will guide you to study in USA. After assessing your academic history, our consultant will help you choose the most suitable course according to your credentials. We make assessments on case by case basis, so you get brighter and more accurate results based on customized research according to your individual case. We provide you comprehensive assistance for your admission from selecting courses to documentation and obtaining student visa.
To check your eligibility, please fill out the Student assessment form and one of our Qualified Student Counselors will get back to you at the earliest.
Arizona
Antigua & Barbuda
California
Connecticut
Colorado
Florida
Georgia
Idaho
Illinois
Kansas
Kentucky
Massachusetts
Maine
Montana
Missouri
Multiple Cities in USA
New York
Nebraska
Nevada
New Jersey
New Hampshire
North Carolina
Ohio
Oklahoma
Pennsylvania
Rhode Island
Texas
Vermont
Virginia
Washington
Wisconsin
Arizona
University of Arizona: Center for English as a Second Language
Northern Arizona University
Antigua & Barbuda
California
Connecticut
Colorado
Florida
Georgia
Idaho
Illinois
Kansas
Kentucky
Massachusetts
Maine
Montana
Missouri
Multiple Cities in USA
New York
Nebraska
Nevada
New Jersey
New Hampshire
North Carolina
Ohio
Oklahoma
Pennsylvania
Rhode Island
Texas
Vermont
Virginia
Washington
Wisconsin